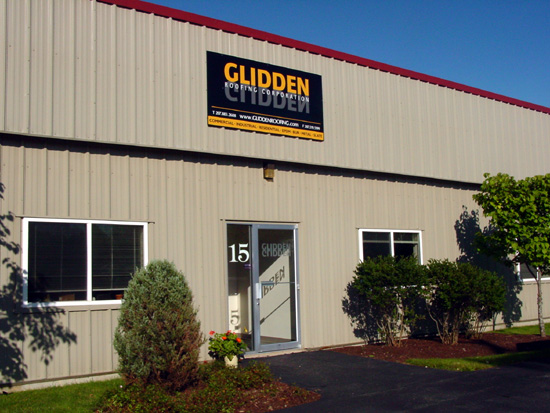 Glidden Roofing: Solution Driven – Safety Conscious
Founded in 1991 by the Glidden family, the dedicated team at Glidden Roofing are experts in roofing installation and repair. We install both flat and sloped roofs in a variety of materials, and also offer convenient preventative and winter maintenance programs to keep your roof in good shape for years to come. We also can repair leaks, install or retrofit gutters, and install skylights.
At Glidden Roofing, we maintain close relationships with all the major distributors, national roofing manufacturers, and roofing associations, and stay current with new technologies and roofing systems. Using state-of-the-art materials and methods, Glidden Roofing is innovative and safety conscious. To maintain our high standards of safety and excellence, our staff participates in frequent product education and safety training. With over 125 years combined roofing knowledge and experience, and more than 20 years in business, you can count on the professional staff at Glidden for all of your roofing needs.
Awards – Alliances – Memberships
Achieved 10 Multiple Service Awards from Construction Services Group Trust
Carlisle-SynTec: Perfect 10 Program Member
Firestone: Partner in Quality Award Program
CertainTeed: Master Shingle Applicator
Scarborough, Maine, Chamber of Commerce Member
National Federation of Independent Business
Northeast Roofing Contractors Association
National Roofing Contractors Association