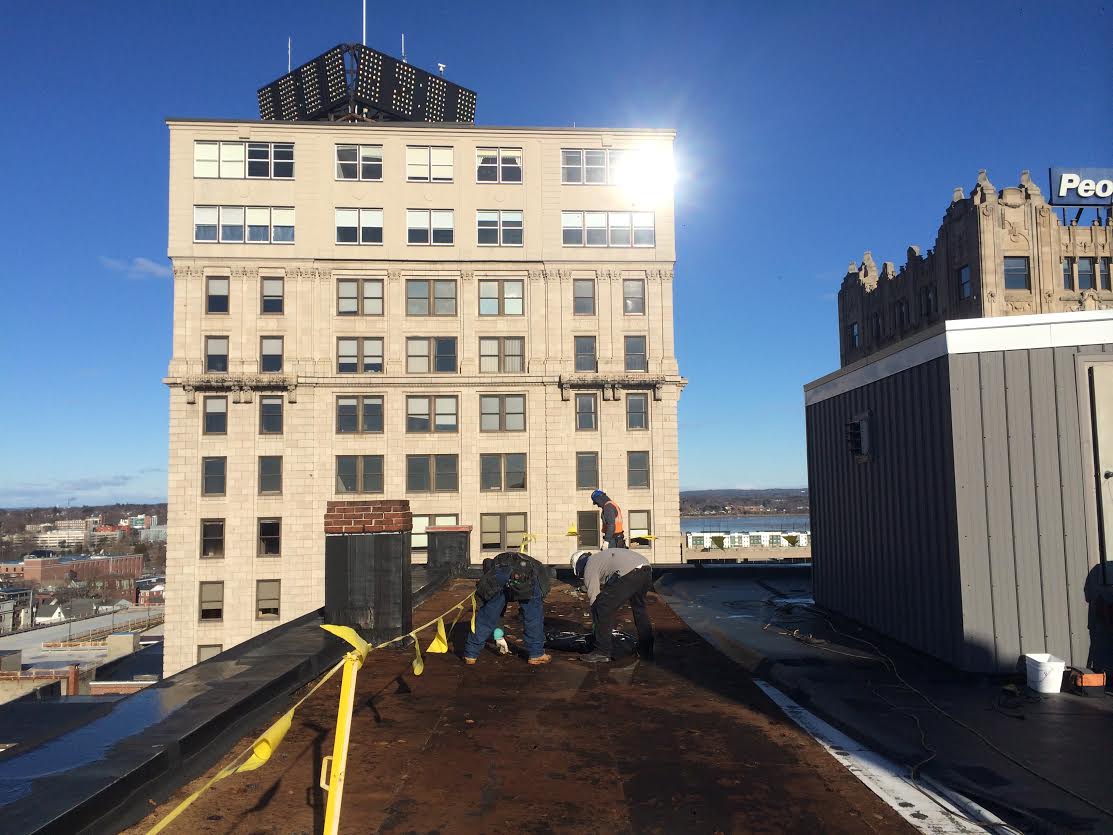 Glidden Roofing is a full-service roofing company able to install all types of roofing systems: flat, sloped, shingles, copper, slate and metal for residential, commercial and industrial buildings.
Glidden Roofing is certified to install the following roof types:
Carlisle-SynTec Roofing Systems
Firestone Building Products
Versico Roofing Products
Garland Roofing Products
CertainTeed Shingles
Depending on the project, we can install either flat or sloped roofs. Not sure which to choose? The experts at Glidden Roofing can help guide you in selecting the best roof for your needs.
Popular sloped roofs include:
Metal: You can choose from zinc, aluminum or copper. Roofs are either corrugated or standing seam. While visually appealing, metal roofs often have less R value as they typically do not have any insulation above the roof, and they can be more costly.
Shingle: Shingle roofs are comprised of asphalt shingles, are low-maintenance and pleasing to the eye. Drawbacks to this style of roof include decreased R value, and the fact that shingle roofs are more prone to ice dams.
Slate Roofing: Slate roofs are beautiful to look, make for easy snow removal, drain easily and last a very long time. However, the fasteners that hold the slate in place are prone to becoming loose or broken, making frequent inspections necessary to preserve your roof, and for safety reasons.
Flat roofing types include:
Rubber Roofing/EPDM (Ethylene Propylene Diene Monomer): This single-ply roofing is one layer
of membrane that serves as a waterproofing and weather surface.
PVC (Polyvinyl Chloride): Another single-ply roofing option.
TPO (Thermoplastic Olefin): Also single-ply roofing.
Modified Bitumen: Commonly known as asphalt roofing.