Glidden Roofing: Diverse – Honest – Reliable
If you have a roofing project, you need an experienced, professional company with a commitment to safety. You need Glidden Roofing.
As a full-service roofing company, Glidden is proud to install all types of roofing systems: flat, sloped, retro-fit roof systems, shingles, copper, slate and metal. Servicing commercial, industrial and residential customers, Glidden also performs inspections and energy audits to ensure your roof meets the highest industry standards.
With a combined 125 years of experience in roofing, the team at Glidden takes great pride in working with its customers and listening to their needs. Our expert installations are completed in a timely manner. From sloped roofing applications to metal siding, new installations or repairs, Glidden will extend the life of your roof.
Any job, large or small, will be completed to your absolute satisfaction, on time and on budget.
What Our Clients Are Saying
"Tony (our tenant) was very grateful that the roof had been properly fixed and that the heating costs had been brought under control. The developer had used the wrong type of steel roofing system for the pitch, which under the snow load bowed the roofing causing leaks. Your design with the flute filling and the stiffening board with the rubber membrane has totally solved the problems."
"It is a genuine pleasure to have had such a remarkable experience with your company…Your sales staff was knowledgeable, professional and courteous…Much to our satisfaction, your crew not only completed the job on time, but also exceeded expectations in their professional expertise and support."
"I am writing to thank you and your crew for the terrific job that you did on our lobby roof. I would not have thought that it would be possible to do this kind of work in the dead of winter. You have a dedicated, hard-working crew and I was impressed with their attitude about getting the job done as quickly as possible."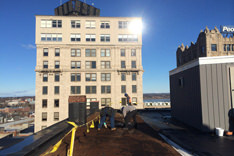 Glidden Roofing is a full-service roofing company able to install all types of roofing systems: flat, sloped,
shingles, copper, slate and metal for residential, commercial and industrial buildings.Read more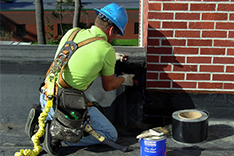 Glidden Roofing can customize a maintenance programs with both short‐ and long‐term solutions for all
your roofing needs. Annual inspections, cost analysis and recommendations Read more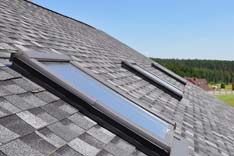 Looking for ways to make your home or business more energy efficient? Glidden Roofing can perform an
energy audit for your roofing systems. We will then make recommendations Read more